"Unlike many writing about ayahuasca, Peter Gorman knows this plant and these forests long and well. Explorer, ethnobotanist, writer and raconteur - Gorman is uniquely qualified to tell this incredible tale. A wild mixture of adventure, horror, spirituality, tenderness, and insight, Ayahuasca in My Blood is most highly recommended!"
Mark J. Plotkin, author of Tales of a Shaman's Apprentice.
"I have been devouring this book. Peter, you are the real deal -- you are a true mitayero, a man of the jungle, and you have had adventures others can only dream of. And you are a wonderful storyteller, powerfully honest about yourself, with a deep connection to the spiritual life of the Upper Amazon, both the light and the dark. I am recommending it to everyone."
Steve Beyer, author of Singing to the Plants
"Long before ayahuasca tourism became a pastime for rich gringos, Peter Gorman was knocking around Iquitos and the Amazon. He's traveled the rivers and quaffed the brew with the best (and the worst) of them and been way, way beyond the chrysanthemum on many a dark jungle night. This is the intensely personal story of an old-school jungle rat for whom ayahuasca is not just a hobby, but a life-long quest."
Dennis McKenna, Ph.D, co-author of The Invisible Landscape
"Your book, in addition to your life's work, is just a totally awesome and inspiring piece of ayahuasca history and so beautifully shines the medicine spirit"
Adam Elenbass, author of Fishers of Men,
The Gospel of an Ayahuasca Vision Quest
"I have known and traveled with Peter for almost a decade and was present for a number of the events he included in this book as well as many others. Don Julio was the most powerful man I have ever had the privilege of knowing. Further, as a trained scientist I believe the plant medicine truly offers a doorway to a rich world that needs to be understood in our postmodern lives. This is destined to become a must read for anyone who is serious about understanding the world of the shaman."
Lynn Chilson - CEO Chilson Enterprises, Inc.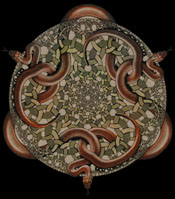 For anyone with a longing for adventure, and an attraction to the magic and mystery of the jungle, this book is for you! Peter Gorman guides you through the land he loves best-- the Peruvian Amazon-- and tells his story with such passion that you really feel the "jungle love" filling every page of his memoir. Learn about the medicine, ancient shamanic wisdom, and the curses and blessings of answering ayahuasca's call. This is a great read for anyone looking for inspiration to "follow your dream" (who knows where it will lead you?). Don't miss the boat on this one!!!
muthanature, on Amazon.com
I absolutely love this book! Its truly a work of high art....A phenomenological memoir of sorts rich with insight and wisdom......Gorman renders his visions and relays his experiences with precision and intelligent detail, all with an air of honesty, humbleness, and clarity.
spex, on Amazon.com
Gorman bares his all for the reader, inviting one to join him on his adventures through love, danger, heartache & a heroic commitment to ayahuasca & his teachers. Both in life & story, he provides a unique opportunity for 'gringo's' like myself to delve deeply into some of the greatest mysteries of existence.

This is a bibliography of fantastical proportion, expressed with such profundity that each narrative, flowing one after the other, becomes palpable.
'Ayahuasca in my blood' will stay in my blood & on my bookshelf for many years to come!
lara rose, on Amazon.com
Peter Gorman's book about his time in the amazon is a must read for everyone interested in Shamanism, sacred medicine and soul healing.
His honest, fearless and riveting account of his inner journeys with ayahuasca not only helps to put one's own experiences into context but also gives encouragement to continue one's inner journey.
His work with the people from the amazon is a vital contribution to a world that's lost it's magic and respect for spirit.
Once started I couldn't put this book down.....
Shion, on Amazon.com
I couldn't put this book down! It is the best book I have ever read, on any subject. Peter takes you there in a way no one else can, short of actually being there.
Randall, on Amazon.com
I could not put this book down! Peter Gorman isn't just writing about ayahuasca experiences -- he's telling tales of 25 years of traveling and living in the Amazon. The chapter "Chepa and the Pirates" alone is worth the price of admission.
Allyson, on Amazon.com
I didn't think a book about ayahuasca could be such a page turner, but it was by turns fascinating, scary and emotionally moving. I didn't want it to end, but I had to see how it ended.
Another excellent book on ayahuasca that was published recently is Singing to the Plants, by Steve Beyer. Beyer's book gives an eagle's perspective: he takes the reader high above the phenomenon of mestizo ayahuasca practice in Peru, and shows its major patterns, and the different peoples who practice it, and their ideas about it. The material is presented coolly, clearly, and encyclopedically with various well-organized topics. Peter's book, in contrast, gives an anaconda's perspective, swimming deep in the dark rivers of an individual's very personal experience as he reluctantly takes on some of the functions of a curandero while struggling to keep his family together.
Once started I couldn't put this book down...
Nathan Horowitz, on Amazon.com
Gorman's descriptions are vivid. You fly right along with him as he searches for answers.
Steve Bloom, CelebStoner.com, Read the full review